(updated 23 July 2019)
The 2nd Materials Research Society of Thailand
International Conference (MRS-Thailand 2019)
( 2nd MRS Thailand International Conference )

The Zign Hotel, Pattaya, Thailand
July 10 - 12, 2019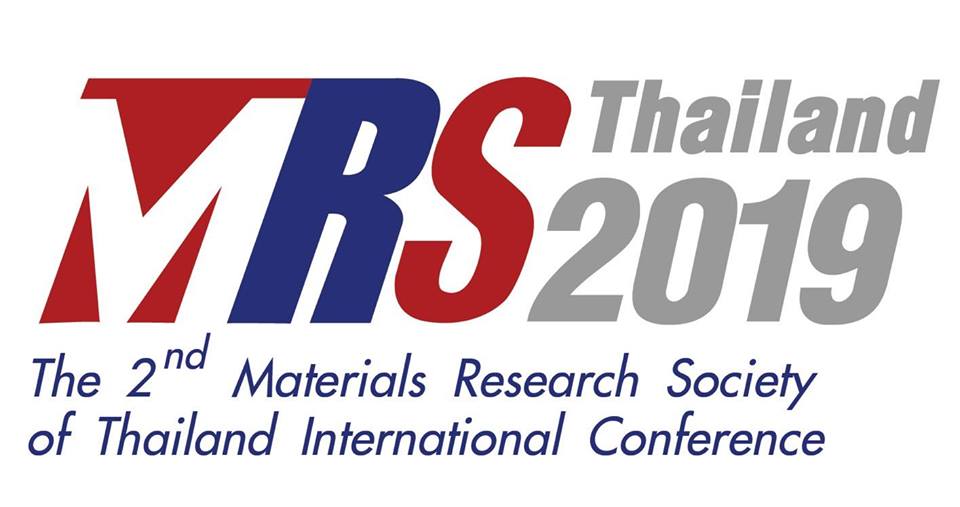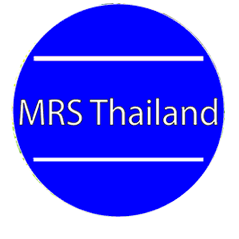 Welcome Message from Prof. Dr. Santi Maensiri
(President of Materials Research Society, Thailand)
On behalf of the Materials Research Society of Thailand (MRS), it gives me great pleasure to wish a very warm welcome to all participants to: The Second Materials Research Society of Thailand International Conference (MRS-Thailand 2019).
Our first conference (MRS-Thailand 2017, http://www.mrs-thailand2017.science.cmu.ac.th/) was successfully organized in 2017 in Chiang Mai. There were 1200 participants including 300 international. The conference will be a common ground for scientists from all over the world to present new ideas, share experiences, gain insights in cutting-edge materials research and education, and stimulate the initiatives for collaboration.
The MRS-Thailand 2019 conference will cover all fields of materials research, namely: Emerging Solar PV, Energy Storage Materials and Energy Harvesting Materials, Graphene and Carbon Materials, Dielectrics, Piezoelectrics, Ferroelectrics, Thermoelectrics and Superconductors, Magnetic Materials and Their Applications, Materials in Design Manufacturing and Applications, Ceramic and Glass Technology, Polymers/Rubber/Bioplastics/colloid and emulsion, Biomaterials and Applications, Sensors, Organic Electronics and Printed Electronics, Composites and Construction Materials, Computational Material Sciences, Surface Sciences, Tribology and Thin Film Technology, Catalyst and Materials Chemistry for Green Environment, Instrumentation and Advanced Material Characterization, Material Enterprises and Industries, Rheology, and Quantum Materials and Technologies.
In addition to the scientific program, participants will also have the opportunity to enjoy the many charms of the city of Pattaya which is rich in local culture and traditions. Pattaya is a popular place for both Thais and foreigners because the city has everything tourists need. Just over one hour from Bangkok's Suvarnabhumi Airport, Pattaya is a lively beach town that draws visitors from around the world. You will explore and enjoy activities that include a wide array of water sports, golf, shopping, cabaret shows, an elephant village, and fascinating museums. While attending MRS-Thailand 2019, we hope to extend our hospitality to make you feel completely at home.
In closing, may I thank Materials Research Society of Thailand and Suranaree University of Technology, and our co-organizers: Khon Kaen University and Kasetsart University for their respective contributions. Thanks are also due to the various committees whose hard work and dedication over several months has brought us to this point and made this conference possible. Last but not least, thanks to all participants, both from within Thailand and from overseas, for supporting this event by sharing your knowledge and experience.
I wish you all a rewarding and enjoyable stay here in Pattaya at this MRS-Thailand 2019 International Conference.
Prof. Dr. Santi Maensiri
President of Materials Research Society, Thailand (MRS-Thailand)
MRS-Thailand 2019 Conference Chair
IMPORTANT DATES
IMPORTANT DATES
| | |
| --- | --- |
| Events | Deadline |
| Abstract Submission | 1 March 2019 |
| Abstract Deadline | 15 May 2019 (Extended! Final) |
| Acceptance Notification | 25 May 2019 |
| Early-Bird Registration | 10 June 2019 |
| Full Paper Submission | 1 - 19 July 2019 (Online submission only) |
NEWS AND UPDATED
The MRS-THAILAND 2019 ABSTRACT SUBMISSION DEADLINE has been extended to May 15, 2019. Please note that the MRS-THAILAND 2019 will be unable to extend the deadline any further after this date.
For your hotel reservation, MRS Thailand 2019 participant can book hotel with special rate. You have to create username and password again (It is separate from MRS Thailand 2019 conference website). Then, please access, choose your period and confirm your booking. To guarantee your room in MRS Thailand 2019 conference, please book your hotel by May, 31, 2019. This is link for room resevation http://science.sut.ac.th/roomreservation/login.php
Contact person for sponsor: Ms.Mingkwan Boonrawd (นางสาวมิ่งขวัญ บุญรอด) Tel: 66-88-741-1911 (Email: mrsthailand.conference@gmail.com)
ดาวน์โหลดเอกสารอนุมัติจัดงานโดยไม่ถือเป็นวันลา (For Thai participant, Document for helping to approve your travel)
Full paper submission is open, Please prepare your manuscript in journal/proceeding format. Then, please access to your account and submit full paper

(Deadline 19 July 2019)

MRS Thailand 2019 program book has been luanched <Download Here>.
Full paper submission has been extend to 26 July 2019.